Mobile website
The Doyouall websites include the "responsive" mobile version: websites that automatically adapt to resolution of mobile devices with which they are displayed.
The Mobile version includes content management software, independent of the motherboard.
The Mobile version is completely self-sustainable, allows disabling existing content and creating new content.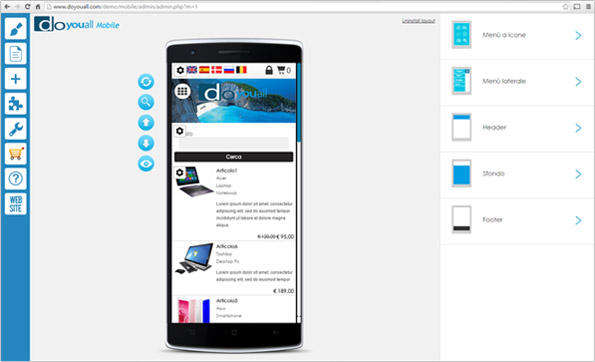 Access to CMS for managing your mobile site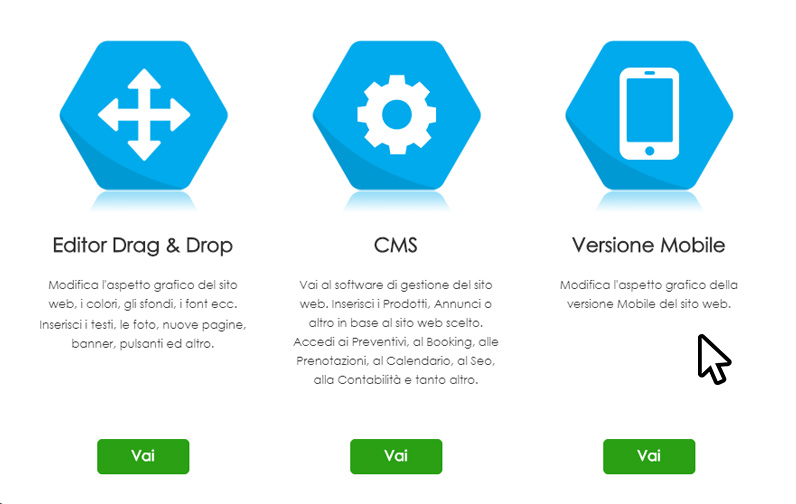 Edit content by clicking the gear button and options on each content.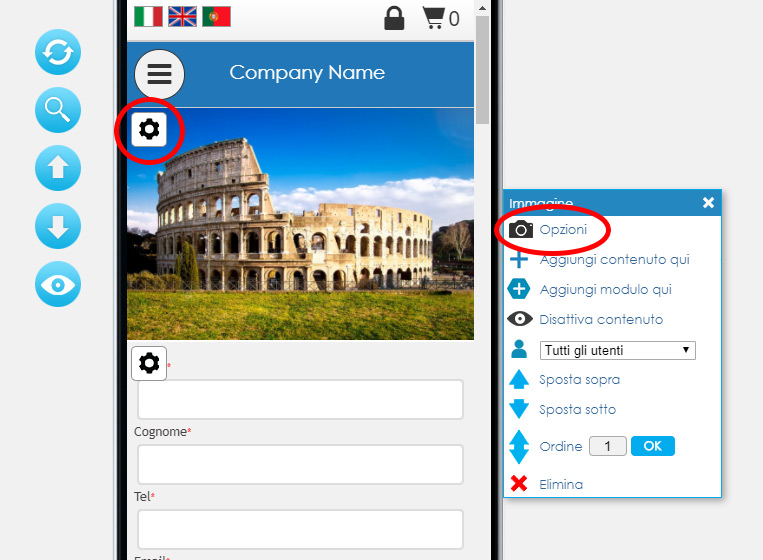 Access the header and menu management by clicking the brush button on the left panel