Drag and Drop
Our websites use HTML 5 and Javascript Drag and Drop technology for graphical content management.
Drag and Drop allows you to create graphical content, drag them with the mouse and place them inside the website page.
Personalizations are endless and varied, now only depends on your imagination!
CMS
Content management of the website is done through the content management system (CMS) a software that allows you to create and manage all those non-graphic website content, including products, news, events, module Content, orders, reservations and more ...
The software does not require any programming knowledge and the insertion of content is very simple and intuitive.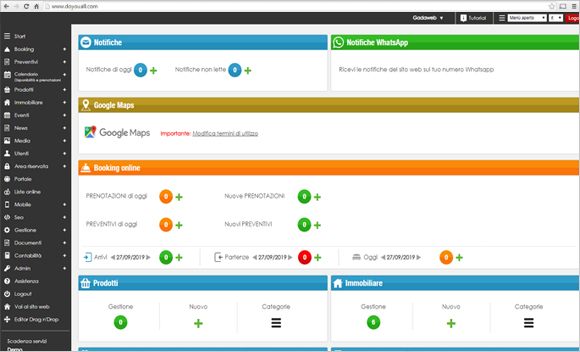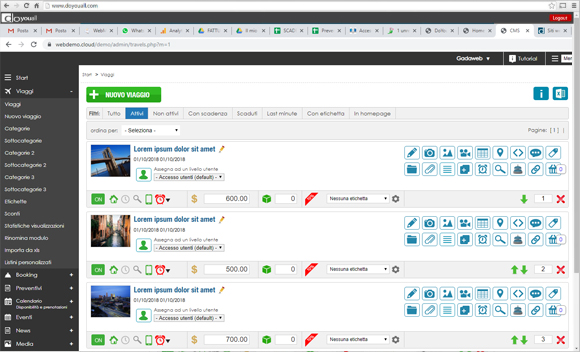 Modules
Doyouall websites can be personalized and enhanced with the Modules, specially designed to meet the many and more specific needs of our customers.
Modules allow you to manage many content such as Products, Travel, Accommodations, Real Estate Ads, Car Ads, Events, etc. or managing appointments and reservations on a daily basis, hotel reservations, car rental and more.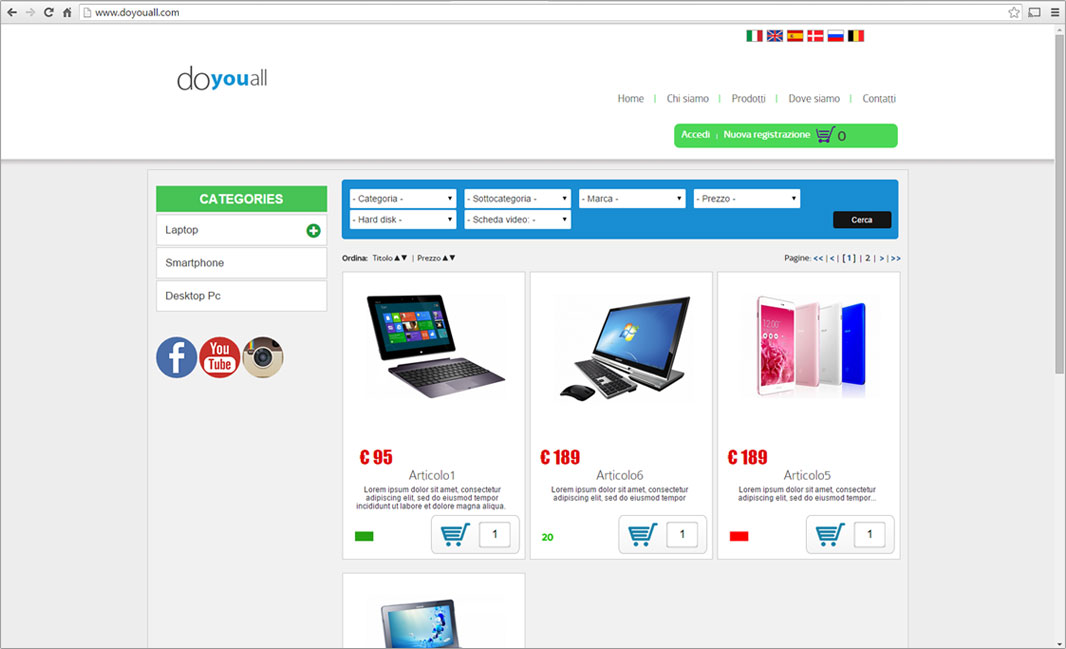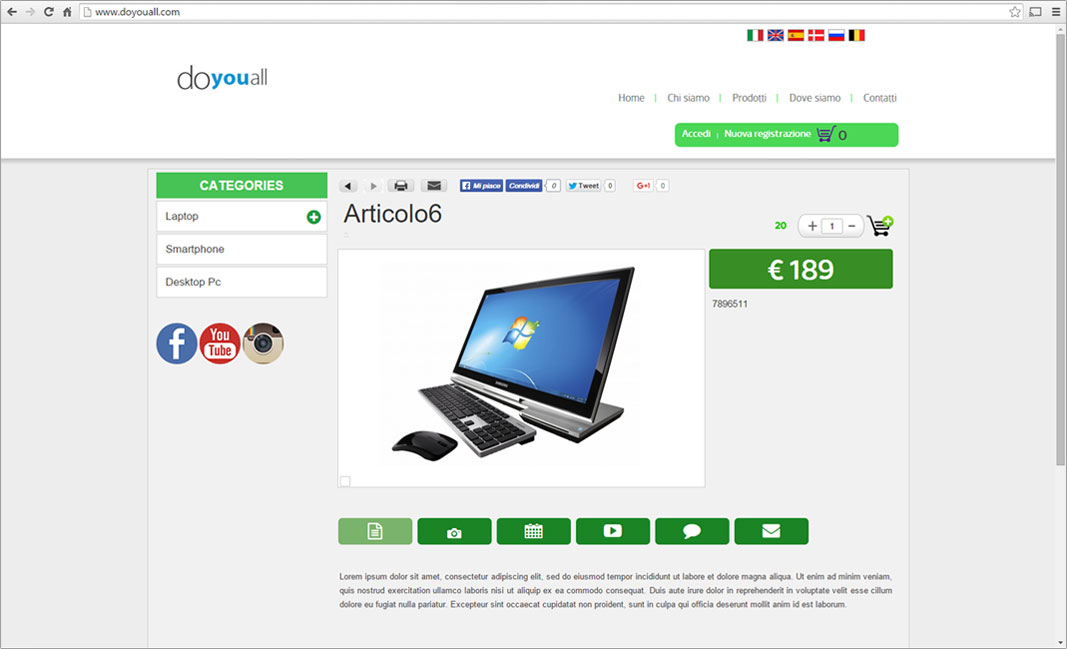 Booking Online
The Booking Online Module is dedicated to those who work in the tourism sector. It allows the management of hotel bookings, travel and events.
The Booking for Accommodations allows the booking of hotel-based formula (adl / chd), residence formula, packages / offers and bookings based on beds.
Room management and room types are unlimited. The software allows you to manage periods, prices, discounts, extras, releases, fees, payment methods, reservations, quotes, invoices, vouchers, and customer records. In addition, the Booking Module can be enhanced by the Portal Module for direct management by the accommodation facilities of its web space and online reservations.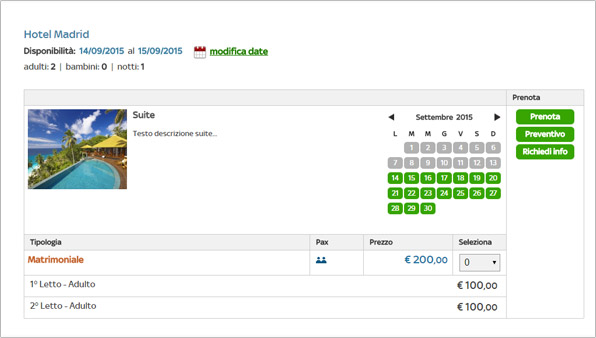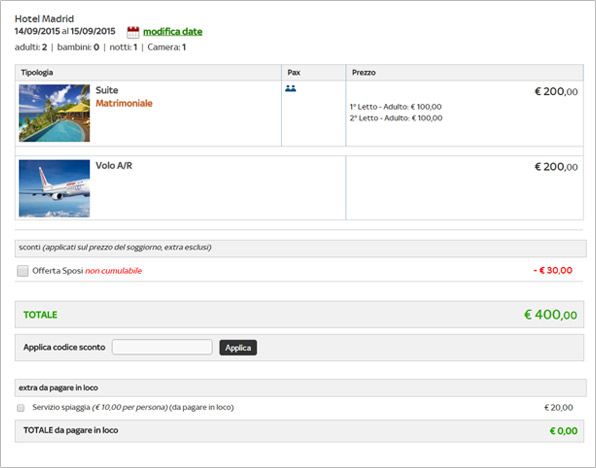 Travels Booking Online
The Travel Booking Module allows the insertion and management of Travels, Offers, Tourist Offers, etc. and receive reservations on line by navigational users. Unlimited Travel Management and Entry.
Mobile website
The Doyouall websites include the "responsive" mobile version: websites that automatically adapt to resolution of mobile devices with which they are displayed.
The Mobile version includes content management software, independent of the motherboard.
The Mobile version is completely self-sustainable, allows disabling existing content and creating new content.